Video Ätna Hubschrauber Tour
Experience Etna from a unique perspective and look directly into the summit craters
Duration: 30 - 95 min depending on tour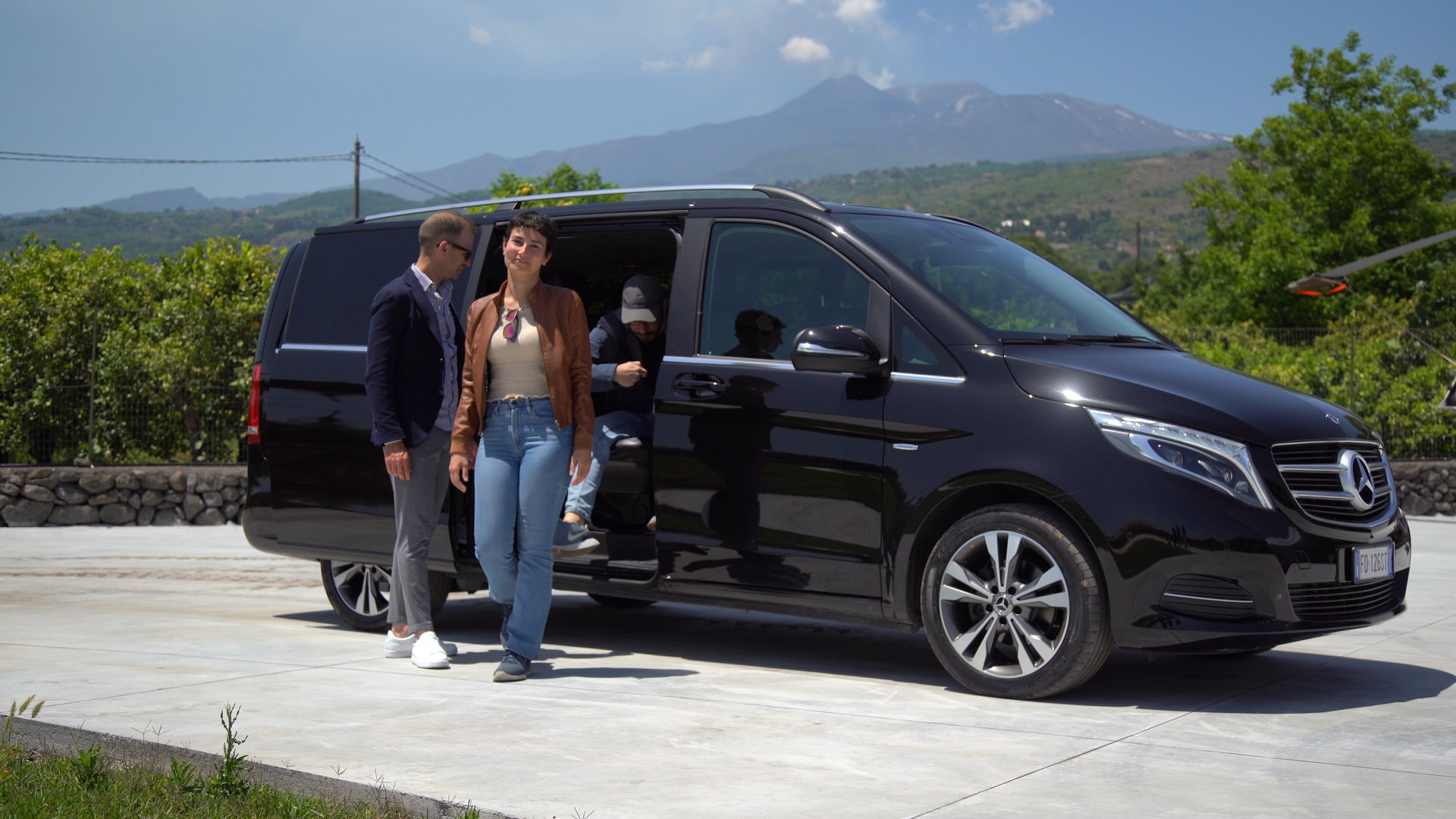 Flight & Pick up
Our Etna helicopter tour doesn't just start with the flight. If you wish, we can also arrange for you to be picked up from your hotel. We will pick you up with a certified driver and a first class vehicle and bring you to our helipad in Fiumefreddo. If your hotel has a helipad, a helicopter pick-up directly from the hotel is also possible. (Price on request)
Service & Safety
Our AS350 helicopter takes off in the middle of a beautiful hotel complex. It offers space for 5 guests and the pilot.
Our pilot is already waiting for you and will briefly go through the safety instructions with you. The pilot speaks English and Italian and explains what you see during the flight. You can also be accompanied by our guide, who will explain everything about Etna in English.
You can talk to the pilot at any time during the flight via a headset.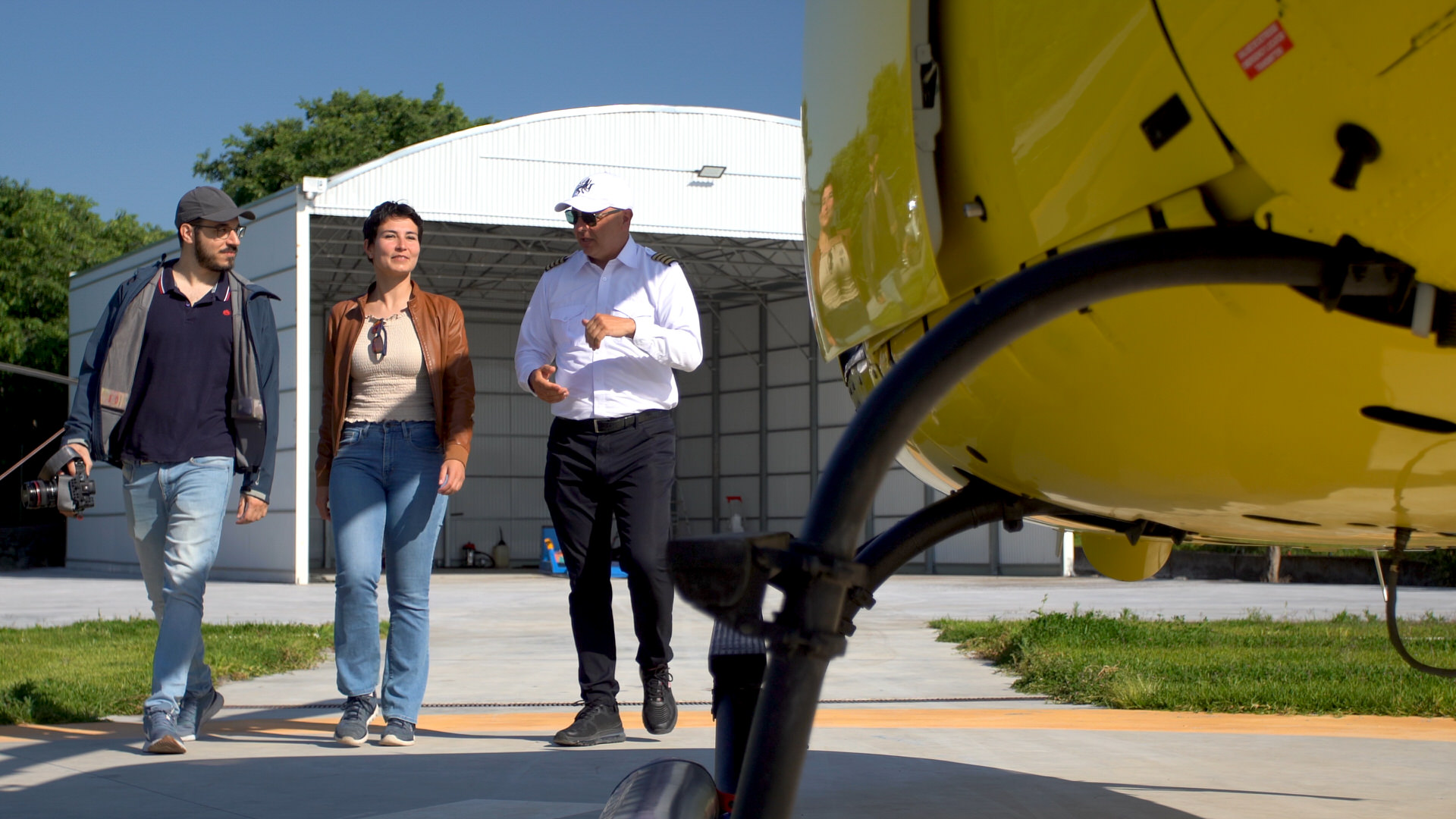 Video Ätna Hubschrauber Tour
The highest active volcano in Europe – experience it up close with the helicopter tour
From above you can see the huge dimensions of the volcano, the lava flows criss-crossing the slope, whole chains of craters formed during the eruptions. A unique perspective!
We approach Etna via the Valle del Bove, this huge indentation on the eastern side of the volcano.
And then, as the highlight of the flight, we look directly into the four summit craters of Etna!
Etna & Sicily from above
We offer flights not only over Etna, but also over Taormina and to the Aeolian Islands.
The flight over Etna is available as a group flight and as a private flight. The other helicopter tours can only be booked as a private flight.
Treat yourself to this unique experience!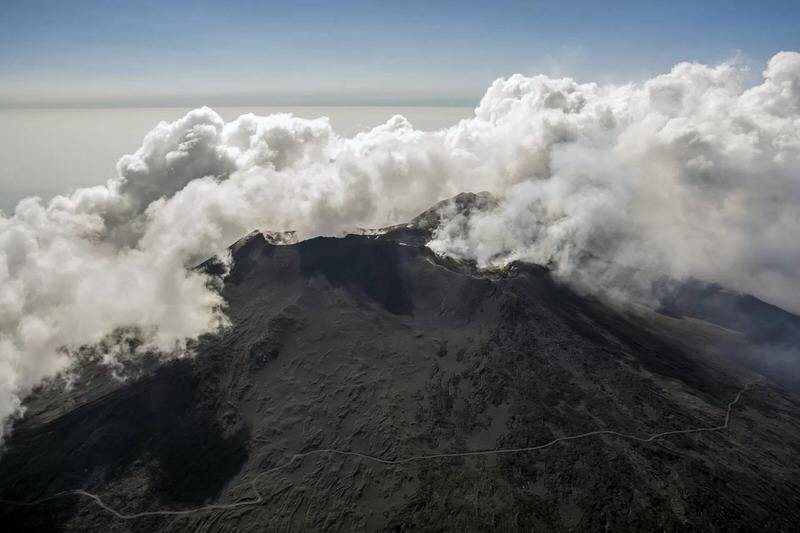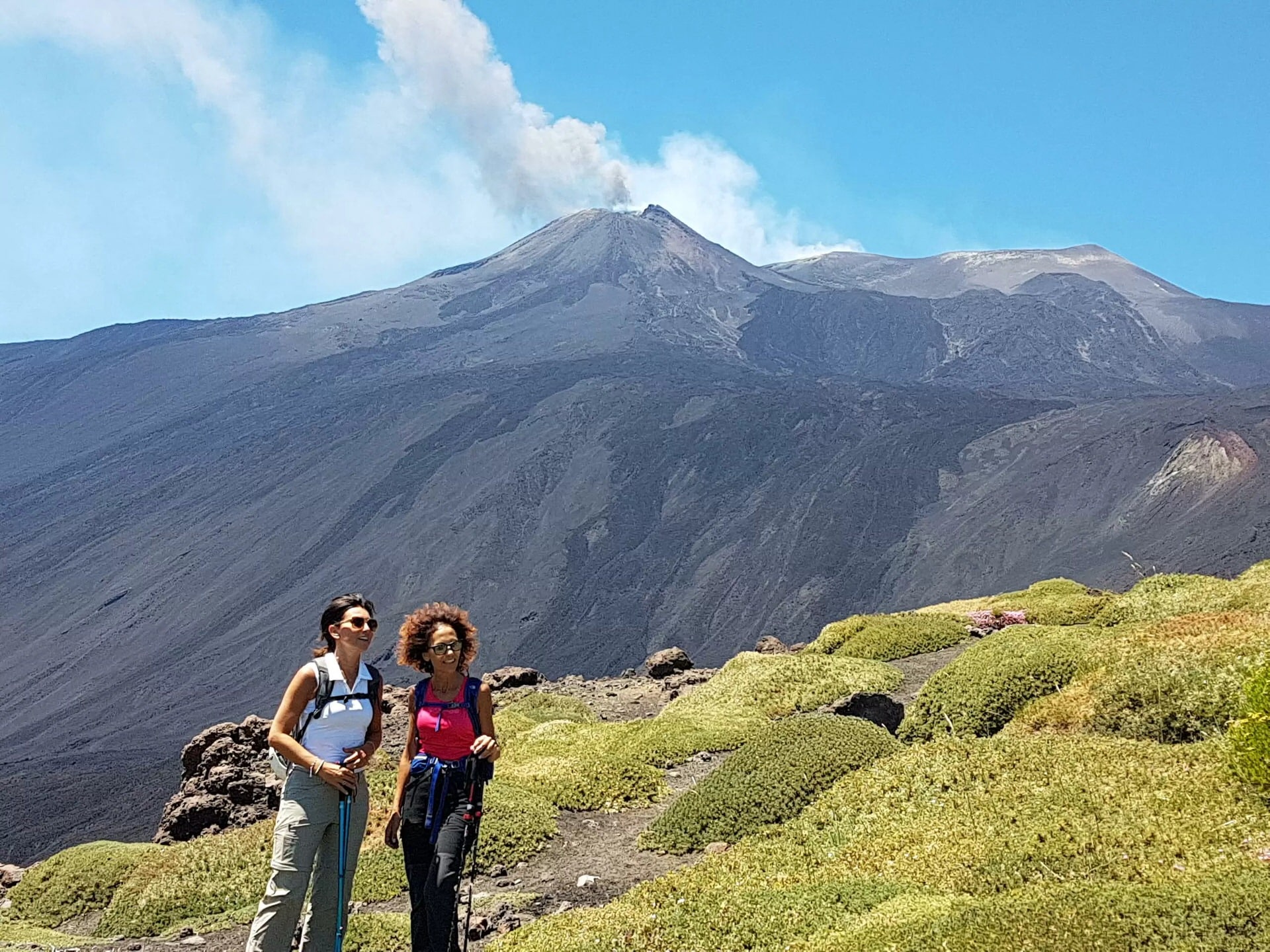 Helicopter Flight & Trekking
Do you want to get to know Etna even better? Then lace up your hiking boots and come with us!
After a flight in the morning, we still have the whole day to hike what we have seen from the air.
We cross lava flows, walk along the crater rims and go underground into a lava tunnel.
Etna Helicopter Tours
and prices
| | | |
| --- | --- | --- |
| Group tours | Price per person | Duration in minutes |
| Etna group tour | 280€ | ca. 20 |
Private tour
Price per flight
Duration in minutes
Private tour (English speaking guide: + 100 €)
Etna
1100€
ca. 20
Etna and Taormina
1700€
ca. 35
Aeolian Islands
3300€
ca. 85
Etna and Aeolian Islands
3700€
ca. 95
Etna Helicopter Tours
and prices
Etna group tour
Price per person
280€
Duration
ca. 20min
Private Tour (English speaking guide: + 100€)
Etna
Price per flight
1100€
Duration
ca. 20min
Etna and Taormina
Price per flight
1700€
Duration
ca. 35min
Aeolian Islands
Price per flight
3300€
Duration
ca. 85min
Etna and Aeolian Islands
Price per flight
3700€
Duration
ca. 95min